Capabilities
Barefoot Creative is a full service agency specializing in three critical marketing and communication areas: Brand Development; Fundraising and Business2Business Development.
We apply creativity, strategic communication and marketing strategies to all areas of our clients' work. Our team is known for its creativity and ability to apply that creativity to help clients grow their business.
Our clients look to us for:
Strategic marketing plans and a strategic approach to each communication piece produced, whether a direct response mailing, brand document or corporate communication piece like an annual report. Our account directors lead the strategic team and provide solid analysis of marketing and communication campaigns.
Help in cultivating customer loyalty, retaining them for the long haul, increasing overall profit margins.
Developing a strong brand and position. We often call this "Brand Direct" because we believe that the brand should have a direct result in the overall profit margins of a company.
Creative and strategic copywriting. Our writing team is naturally gifted, but also well trained in a variety of writing styles from pure direct response tactics to public relations and journalism. We are able to provide strong and creative writing for all aspects of a clients' work including regular mailings, video and digital media, corporate communication, radio and alternative media.

Dynamic design that produces results. Our writing and design teams work together to produce a final product that is strengthened by its integration. Designers apply their artistic and creative skills to an empty page, making the message truly communicate with impact.
IT ingenuity and creativity that reflects Barefoot Creative's essence. Our web modules are designed in-house and custom fit for the needs of our clients.
Photography and illustration that gives them a creative edge. These elements are all done by our art team or trusted partners.
Integrated campaigns that include video and digital media, DRTV, radio and alternate mediums to achieve the desired results.
Production and project management team that uses their experience and expertise to execute the final production with ease. Our team works hard to ensure a great end product at the best price. Barefoot Creative provides production coordination for all print, digital and alternative media including list and media purchasing.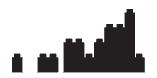 Culture
Culture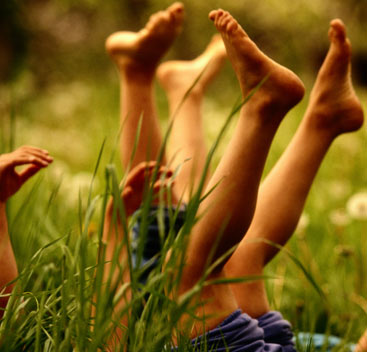 If you imagine Barefoot Creative to be a wheel the hub would be creativity. While we understand the importance of process and strive to adapt our process to the specific needs of the client, creativity always resonates. Each team member provides their own unique creative model to help solve the client's problems.
We would be naive to think that Barefoot Creative could exist without conflict, but we believe that the normal tensions of creative minds working together provides energy that produces excellence. We work hard to build a relationship with our clients, giving our strategic input with honesty. Our focus is on the unique needs of each client, adapting proven principles with creative flare.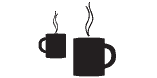 Boys
Dan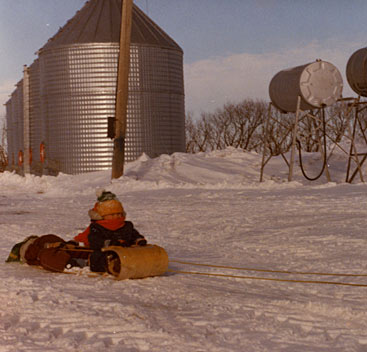 Position: Interactive Technology Development
After graduating from Cataline Elementary in William's Lake BC with a masters in Lego construction, I dropped out of the limelight for several years while pursuing further education at various institutions.
Today I work in web development for Barefoot using the techniques I learnt all those years ago. Envisioning the entire structure, then building it up, block by block.
Kevin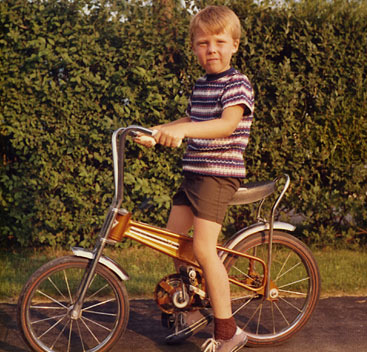 Position: Art Director, Partner
Sometimes I think that being a grown up is not all that I imagined – but I still love playing with Plasticine.
I grew up in Burlington, Ontario and spent my summers on the Bay of Fundy in a small fishing village (I consider this my second home). I live in a sprawling house with one cat who has an unpredictable disposition and I have 2, no 3, oops... 4 kids. I am partial to my wonderful wife who time and time again proves she's the sensible one.
In my basement filled with books, an odd mixture of furniture from my bachelor days and mountains of toys, I dream up projects and work on my photography.
At Barefoot I lead an exceptionally talented and multi-disciplined team.
After more than 15 years in design and marketing, I still get excited about finding strategic and creative solutions. I believe people are tired of strategy in a vacuum. Design is much more than decoration – it is invention, planning, psychology, usability and problem solving. Design leads a critical role in generating the solution.
Professionally I have received several design and photography awards for my work. And not to be forgotten... the bronze badge in public school for the 100 yard dash.
Brian C.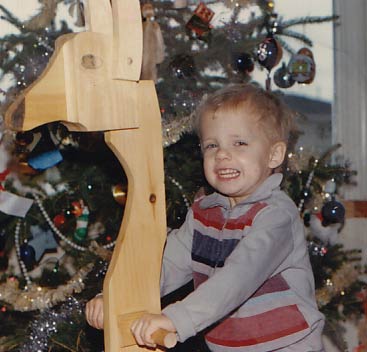 Position: Account Manager
I started with Barefoot as a writer in 2010, and quickly fell in love with helping organizations tell their story with impact. Just over a year later, I transitioned into the role of Account Manager, and have enjoyed partnering with our clients to produce effective communications ever since.
My combined degrees in Pastoral Ministry and Honours English have given me a passion for the written word and the work of our not-for-profit clients. I live in Kitchener with my wife Nicole and two young daughters Claire and Leah and our cat Kai.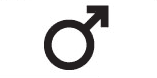 Girls
Gayle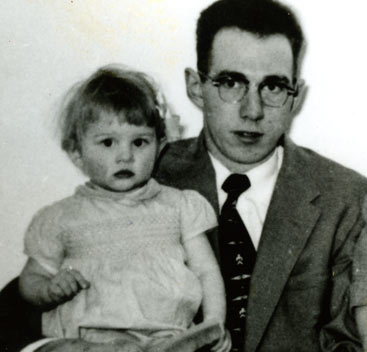 Position: Creative Director, Partner
From a small Mennonite farm in southern Manitoba to the urbanity of KW I have learned many lessons... First of all, the books I snuck from the University Extension Library when I was eleven and twelve were classics and provided a foundation for the rest of my life. Secondly, University is a weird and wacky world. While doing graduate studies in English Literature, I realized that many of my late night encounters with novelists were the subject of long and tedious journal articles. Finally, communication is really about finding the same language and surprisingly few people are adept at it. In our world of specialists we need interpreters. In many ways, that's the role Barefoot Creative plays.
Check out my blog at http://barefoot-gayle.blogspot.com/ for random postings of mutterings and natterings.
Karen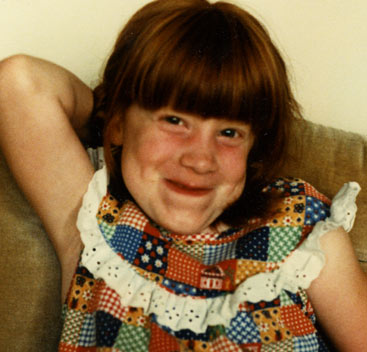 Position: Production Manager
One of my most important roles in life has been as a mom. I had my children young, and took courses through correspondence at University of Waterloo so that I could work at the same time to help support my family. When I found myself in a project management role with a sporting goods distributor, I discovered just how much I loved the job and what a good fit the role was for me. I love learning new things every day and always having interesting challenges to accomplish. Barefoot and the great people I work with have fulfilled that for me.
Kim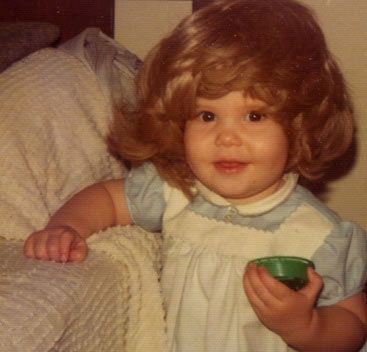 Position: Copy Writer
I attended Wilfrid Laurier University where I graduated with a BA majoring in both Honours English and General Business. This juxtaposition of creativity and strategic thinking has given me a solid foundation for my role at Barefoot Creative.
I love that the Barefoot Creative team has a sincere passion for creative excellence. I find it gratifying to explore new and creative ways to communicate a client's message so their brand is understood and their work is supported. I believe in what we do and the teams we work with. Because of that, I'll never get tired of creating new ways to empower people — whether client, audience or beneficiary — to do things they never thought possible.
Natasha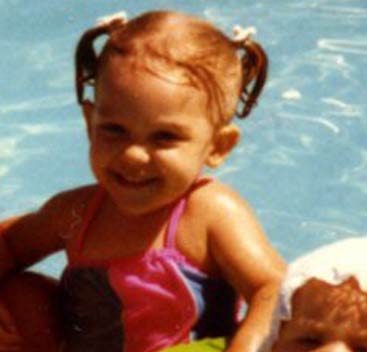 Position: Graphic Designer
Growing up with the nickname "doodlebug" and some great art teachers definitely influenced my decision to enroll at Conestoga College for Graphic Design and Advertising. Since graduating I have enjoyed every minute of this exciting design journey!
I consider myself so fortunate to be able to love what I do for a living and love the people I'm working with! Barefoot is such a great company full of amazing and talented people and everyday we are able to laugh together while accomplishing great work!
Pam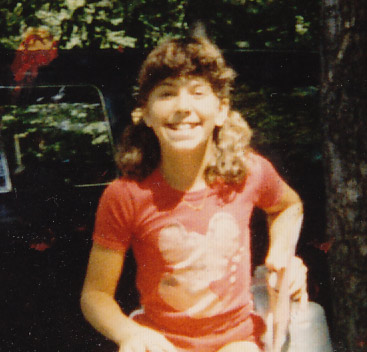 Position: Bookkeeper
Even though I don't really think of myself as a "creative" person, I love being part of the team at Barefoot. I have worked in the industry for over 12 years, and when I decided to start having kids, I knew I needed to find a company that fit with my values and lifestyle. Barefoot is a company you feel good working for, and I have enjoyed bring my love for working with numbers into a team of fun and innovative people. I am thrilled to be a part of the Barefoot team and look forward to many years to come!
Robin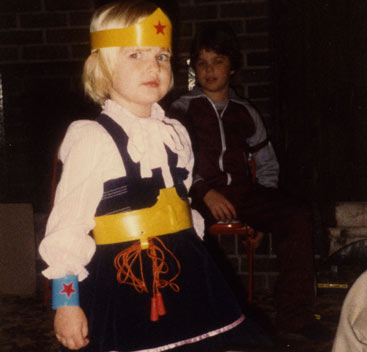 Position: Graphic Designer
I have always been interested in creating things, even as a child, so when it came to choosing a career I decided to choose design. Creating something out of nothing (or very little) is very exciting. Creativity is often regarded as a gift or a talent that cannot be learned, but while studying at Conestoga College for Graphic Design and Advertising I have discovered more than I could ever have imagined.
I take pride in delivering creative solutions that have a strong visual impact and effectively answer the need of a project. I believe in being passionate about your work and having fun along the way. Other interests of mine include Interior Design, Architecture and participation in sports.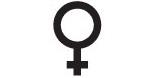 We are ten unique minds
intrigued by the possibilities and
working together to create marketing materials
that produce results.